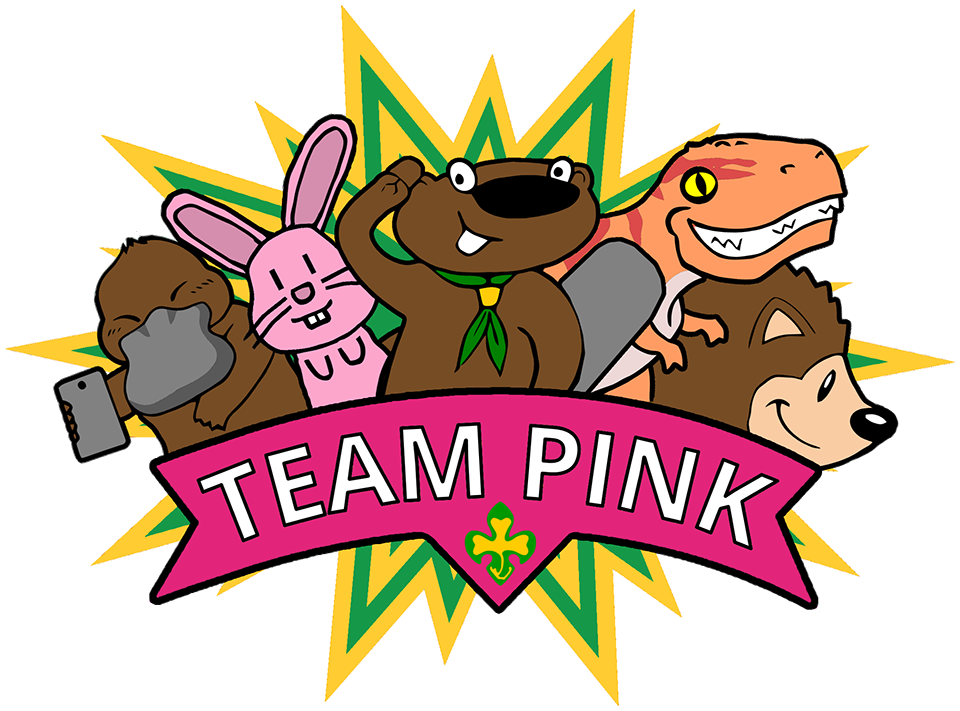 Team Pink are the team of the Executive Officers and Assistants who are responsible for the running and development of the National Student Scout and Guide Organisation.
The Exec
View all reports
View manifesto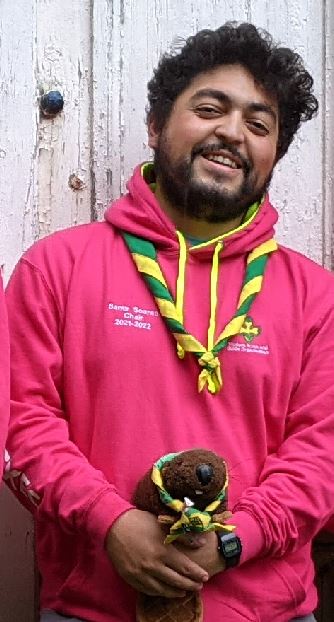 Chair
Samir Soares
No report submitted
View all reports
View manifesto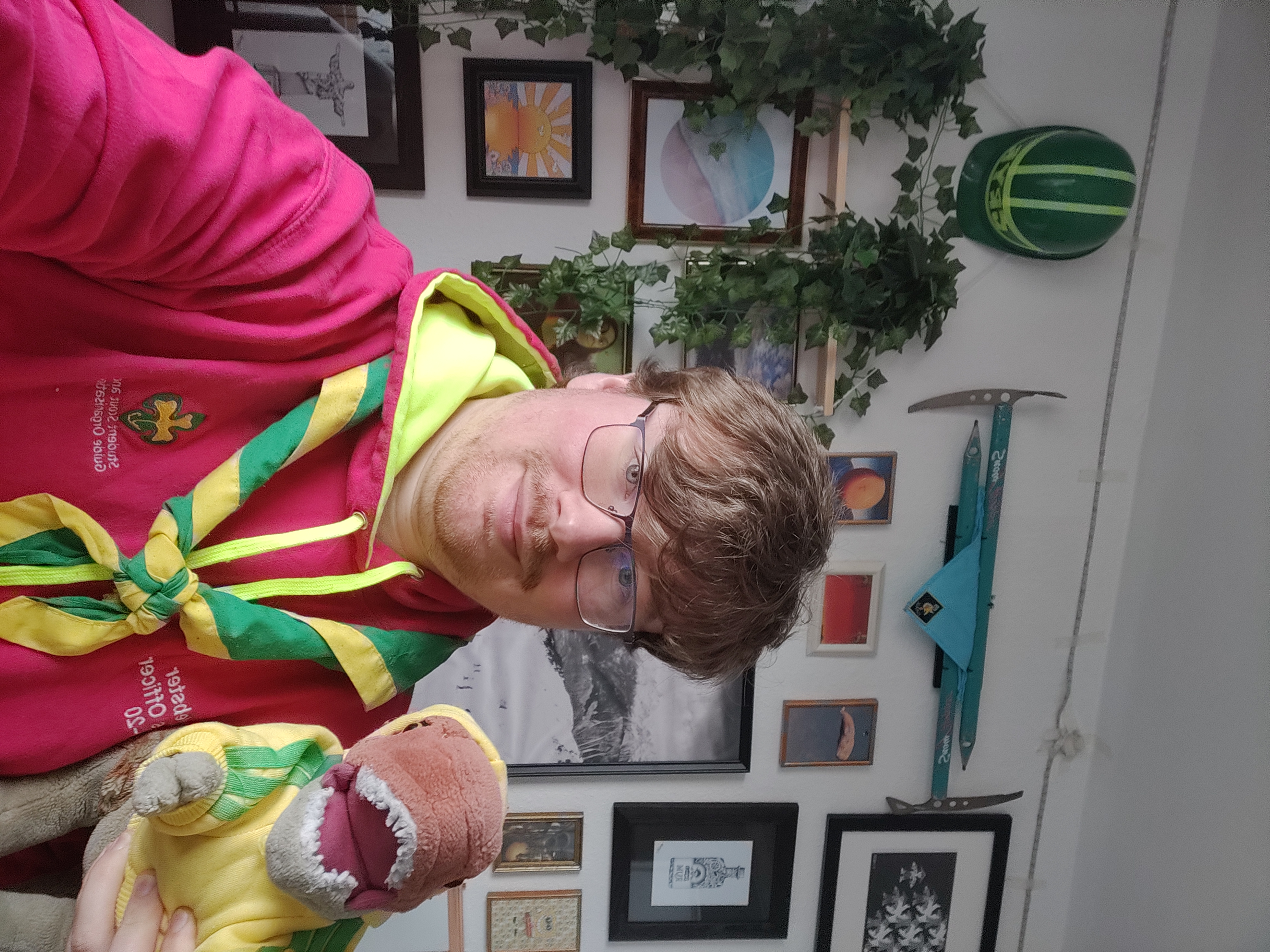 Secretary
Tom Webster
What I've done
Been elected! It's been a busy month.
Set up new clubs. I've met with Aberdeen and Derby and they're all set up on the website.
Caught-up with events. Had video calls with Chocolate Rally, Roman Rally, Steel Ball, Survival Rally and Build-A-Rally.
Sent lots of emails. Over 100 in the past month answering all your questions and helping people join SSAGO.
Got set up on the exec. Got access to online banking, became part of the SASU and lots of other catching up.
What I'm working on
Writing guidance. Making documents to help new clubs understand SSAGO and helping them grow as well as helping them understand the process of starting a new club and the support the exec can provide.
Liaising with potential new clubs. Currently working with groups at Edge Hill, East London, Askham-Bryan and Holloway.
International Webpage. Worked on a new international page for the website with Harriet.
Supporting existing clubs. Worked with existing clubs to help them overcome issues and grow membership.
Last updated 08/03/2021, 23:06
View all reports
View manifesto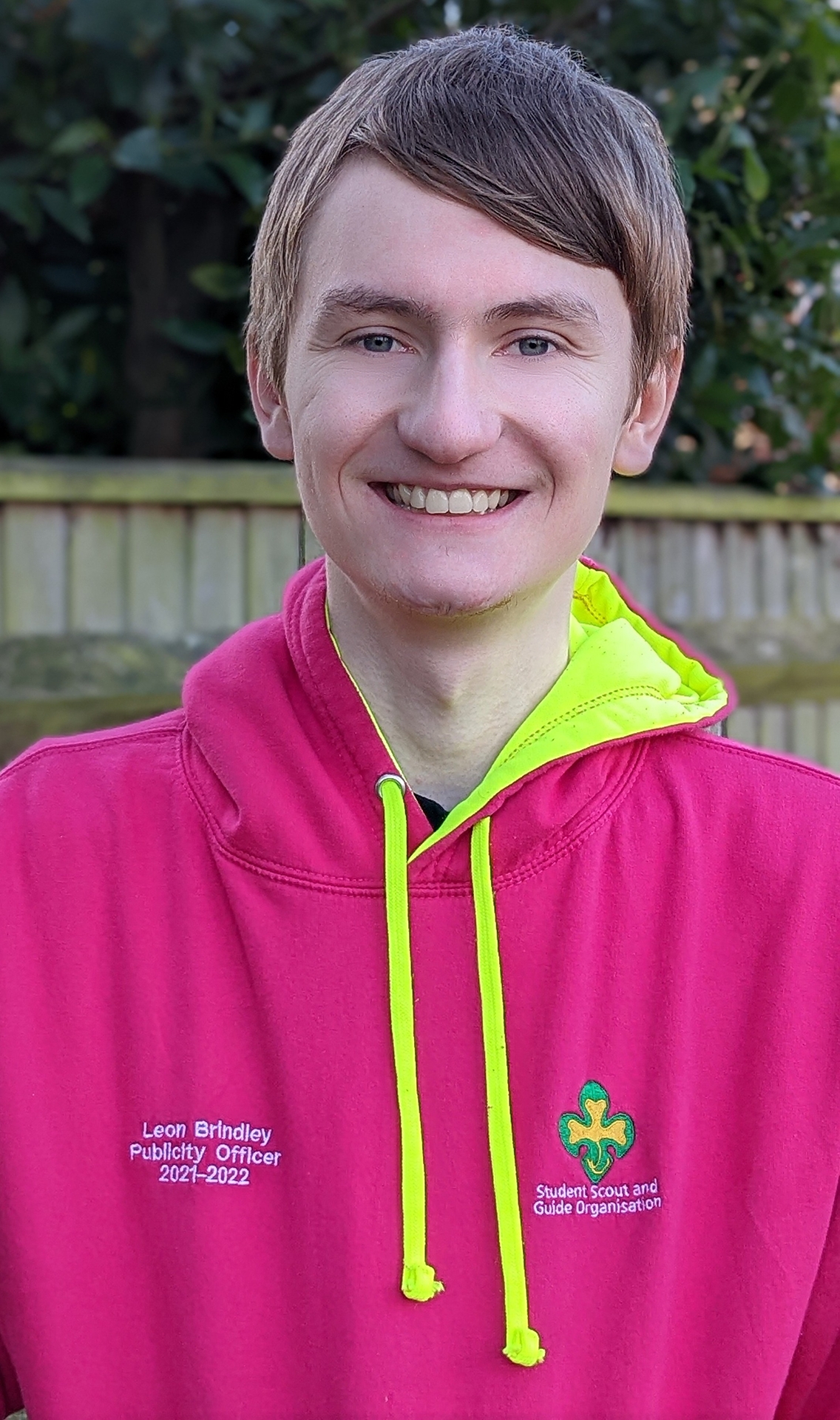 Publicity
Leon Brindley
Last updated 08/03/2021, 22:08
View all reports
View manifesto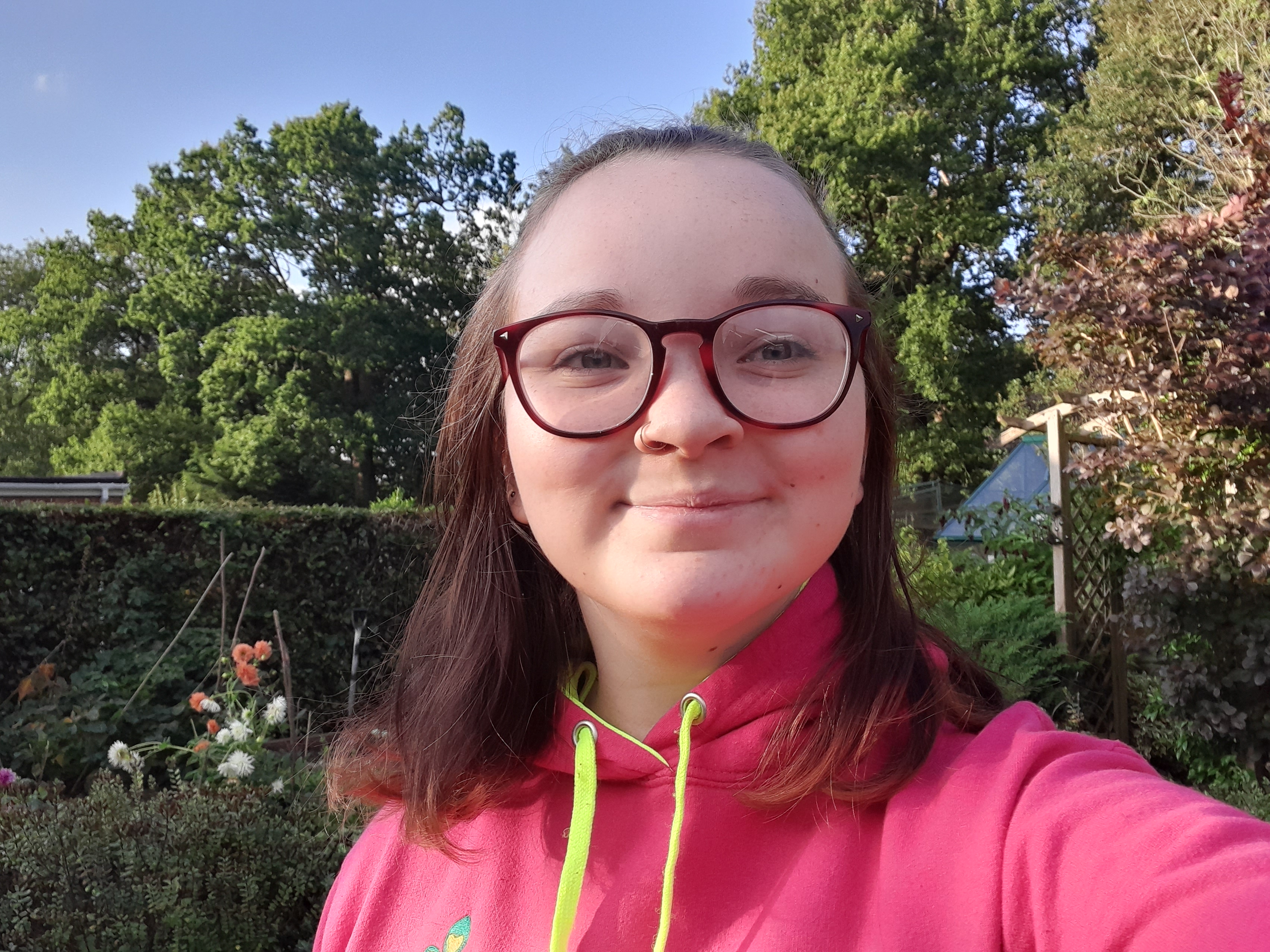 Members
Rose Moran
Last updated 09/03/2021, 17:37
The Assistants
View all reports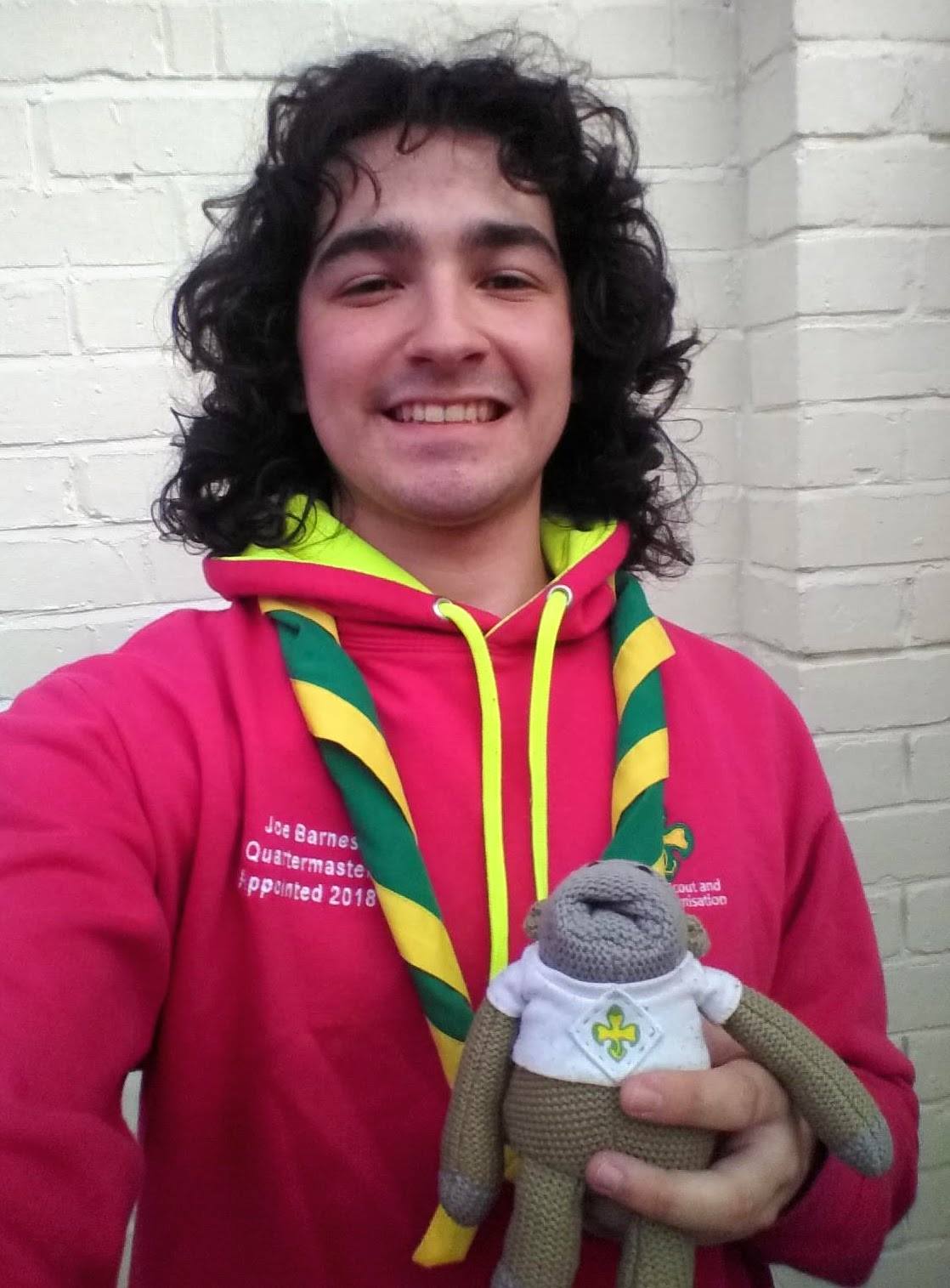 Quartermaster
Joe Barnes
What I've done
Clearing old orders: There is a backlog of nearly 100 orders in the Shop that need either extra items sending out, or are waiting for new stock to arrive before I can complete the order - so thank you for being patient. While the Shop website has been broken I haven't had access to these, Oli has now given me a spreadsheet so I'm wading through that to work out how each order can be sorted, contacting people and making changes / refunds where necessary.
A massive stock take: such fun! I noticed that I haven't got many recent event badges - I can't think why… If any event committees have left over merch or badges, these should be with me once your accounts have been handed back to exec so please get in contact with me about how I can get them from you.
Neckers: I'm still waiting for an agreement on the best colour and quality match from all our options for necker suppliers, as soon as a decision is made the order will be placed.
Badges-at-home: I've helped the badges at home team with keeping track of payments and some of their badge ordering.
What I'm working on
Reopening the Shop: My number one task is to get the shop back up and running efficiently. However, Oli has announced that the same problem that has caused some issues with other parts of the SSAGO website has completely destroyed the shop, so the Shop may well not be back online for some time. Once the backlog of orders is sorted, I will look at taking orders directly if the website isn't back open then.
New items: We have some ideas for new items to add to the shop; not just more green clothing! This includes the possibility of notebooks, sporks, tea towels etc! As always, if you have any suggestions for things you'd like to see in the shop, or questions about orders or anything I can do for your event or club, get in touch at quartermaster@ssago.org.
Long term: POS Efficiency. I'm working with Oli to make the shiny new electronic Shop system work more efficiently for us, including being able to use it as a more integrated till at Rally, which will make stock control much easier and mean that hopefully none of these problems we've had will happen again...
Last updated 27/02/2021, 15:52
View all reports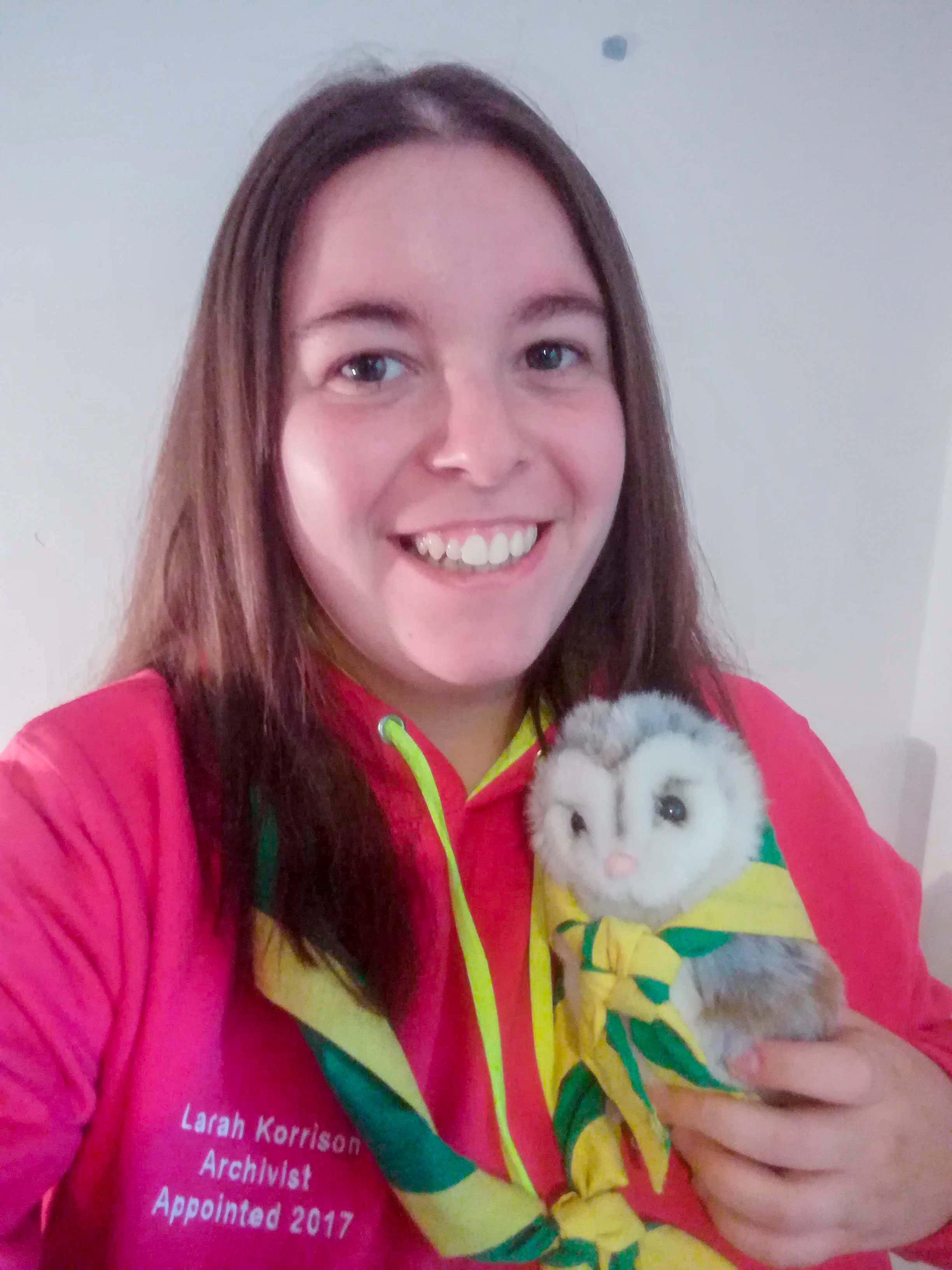 Archivist
Larah Korrison
What I've done
Records management: Continuing to work with Britt and Oli on our records management processes including archiving past event folders.
Arranging and packaging our physical archive: I have gone through the old chairs folder to arrange, catalogue and put into archive quality folders.
Appointing a new archivist: It's now time to step down from the role after 4 years and I have appointed Charlotte Simmons as the new archivist. So there will be 2 archivist for the time being since there is a lot to handover!
Met with Liverpool: Charlotte and I met with Liverpool to talk about archiving and managing records. They are keen to set up a club archive ahead of their birthday year next year! We are looking forward to see what they archive and when possible set up a physical collection at their university.
New guidance for clubs: Charlotte and I have written a guidance document for clubs. This goes through how to manage your records, how to set up an archive and how to grow it. We also have advice on physical archiving and what to do if your club folds.
What I'm working on
Handover: Train and handover to Charlotte (incoming archivist). And working on my handover document for her to reference.
Digitisation: Digitise the old chair's folder so that we have a back up and future team pink members can access them if they need to.
Last updated 21/02/2021, 08:32
View all reports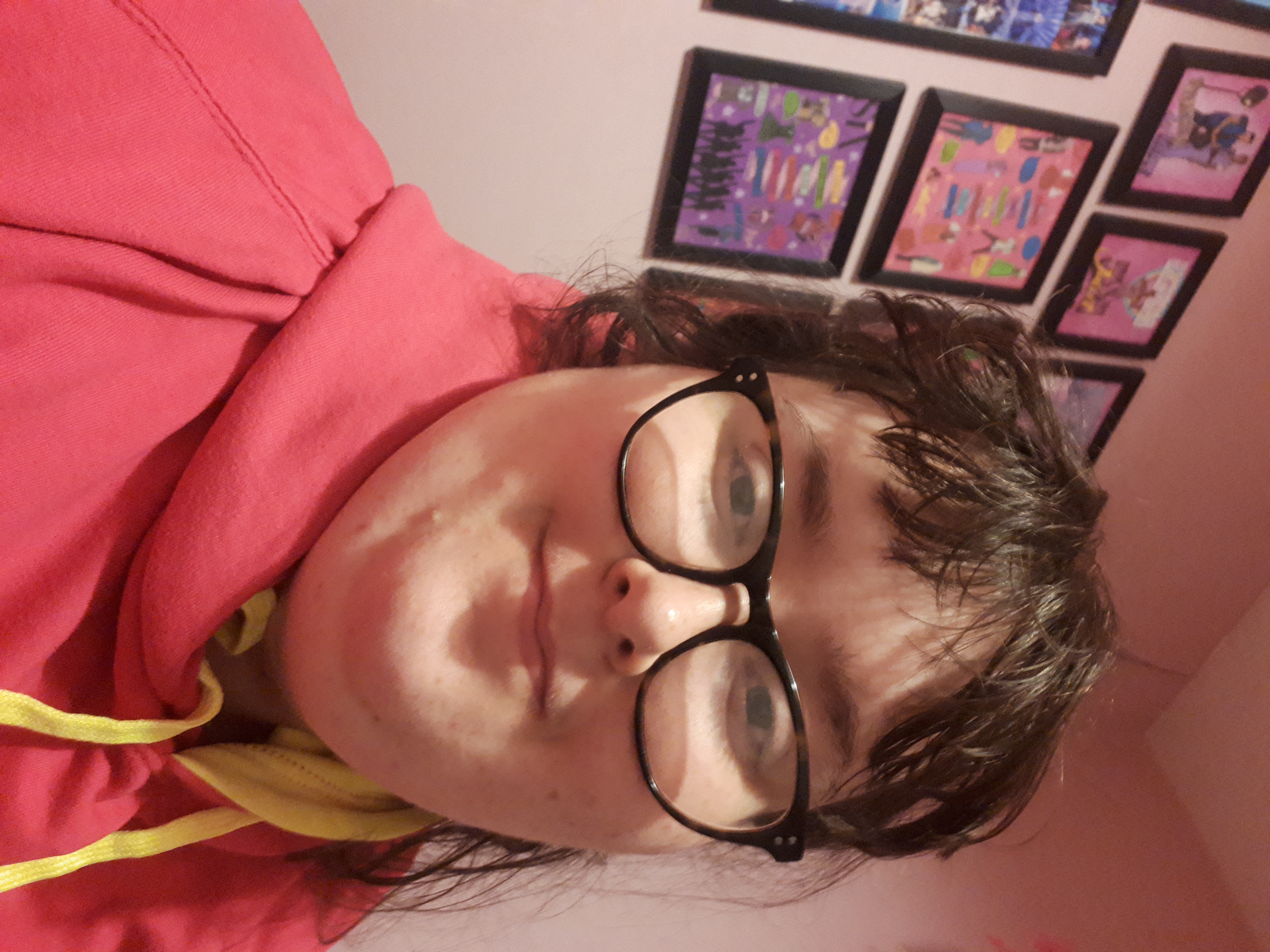 Archivist (Incoming)
Charlotte Simmons
What I've done
Handover: I am currently in the process of attending handover training sessions with Larah to learn about the role, having been appointed in January.
Guidance document: I have worked with Larah to produce a guidance document for clubs wanting to set their own archives up.
Meeting with Clubs: Larah and I met with Liverpool to discuss their plans for setting up and archive in preparation for their anniversary celebrations next year. I am, of course, happy to meet with other clubs to discuss archives as well.
What I'm working on
Handover: Continue handover sessions with Larah to learn more about the role.
Projects: Spend the next few months thinking about projects that I would like to run as I take over the role properly.
Physical archives: Whenever I am allowed (post covid), I intend to visit the physical collection that we have at Gilwell Park, and to ensure that any items that need to be deposited are.
Working with clubs: I would like to continue to work with clubs to help them to develop their archives - so if you'd like me to meet with you, please do get in touch.
Digital archive: continue to develop the digital archive project.
Last updated 21/02/2021, 11:53
View all reports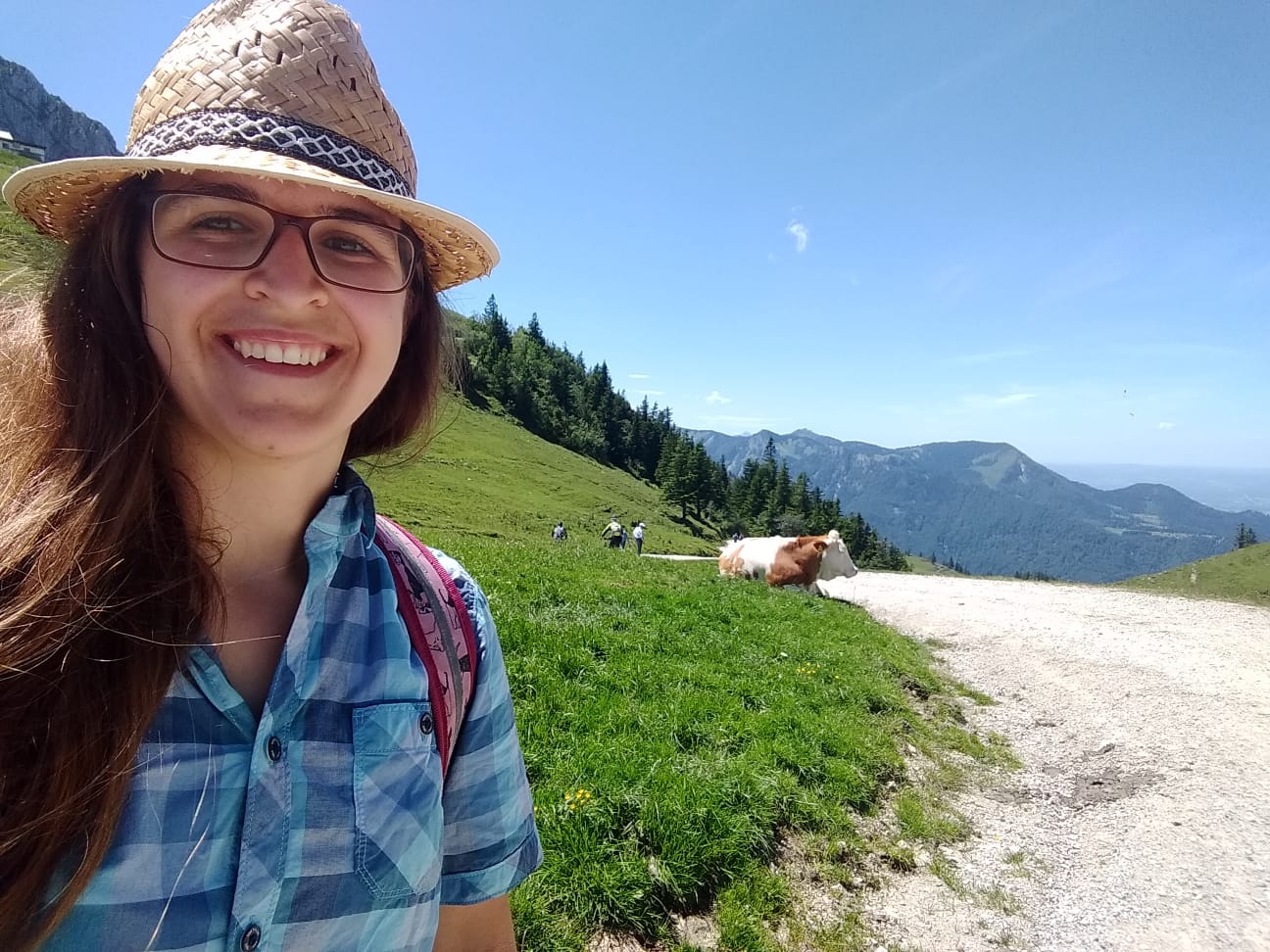 International
Cornelia Schmitt
What I'm working on
International attendence at SSAGO events: I'll be in touch with Irish, Dutch, German and other international student scout groups and invite them to both virtual and in-person SSAGO events
SSAGO visiting international events: I will keep an eye and an ear out for events by international student scouting groups (like the Irish Rover Intervarsities) and hope to make it possible for SSAGO members to join
Answering questions by internationals: I'm more than happy to be contacted by exchange students, both incoming and outgoing, and get them in contact with local clubs if there is one known to SSAGO!
Promoting an international atmosphere within SSAGO: Discord has done an awesome job at getting SSAGOers and student scouts from different coutries talk to each other - my goal is that this international community is preserved even after lockdown is over!
Last updated 23/02/2021, 12:08
View all reports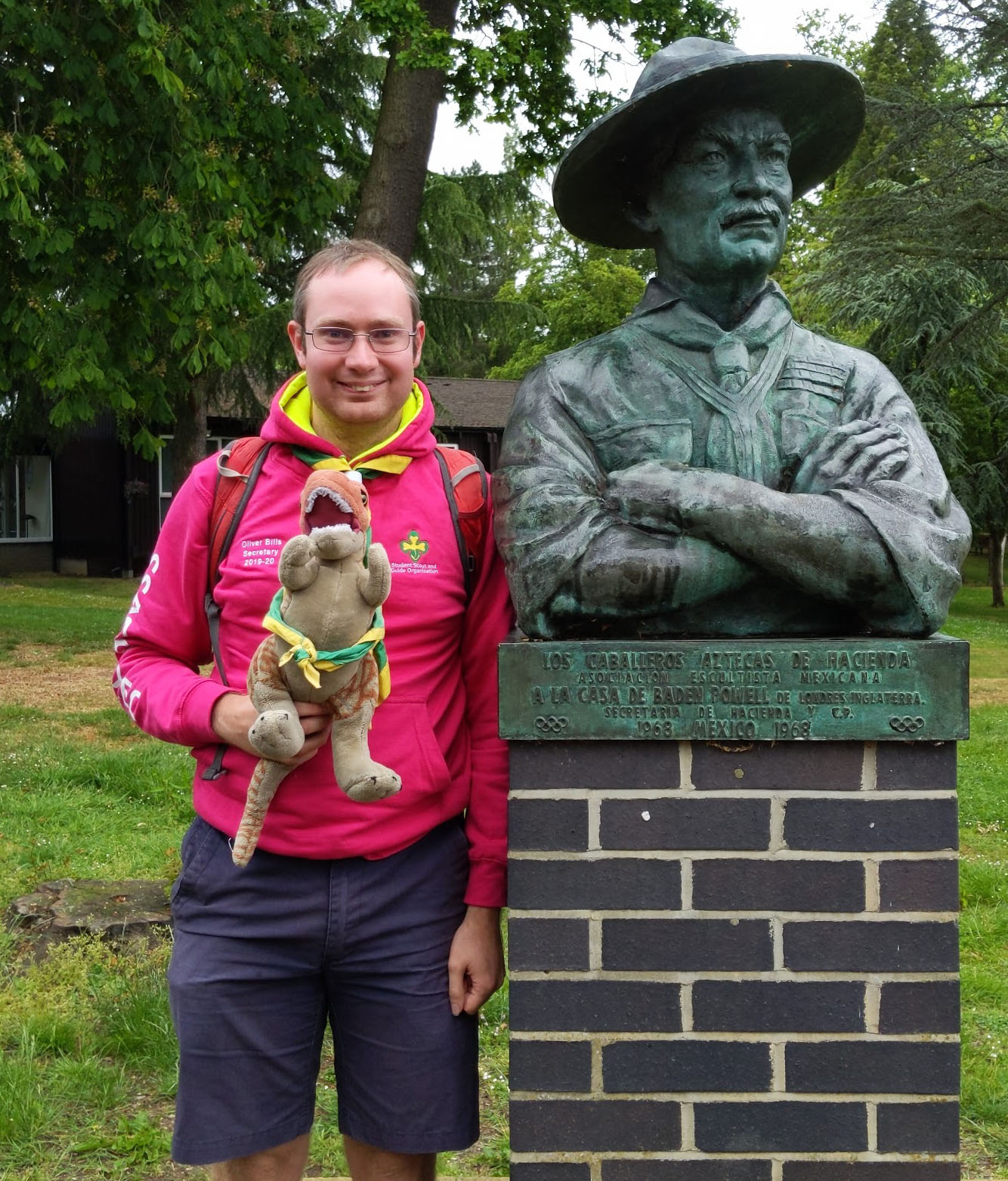 Webmaster
Oliver Bills
What I've done
Virtual SSAGO: I have continued to my best to support Virtual SSAGO - from Zoom to Discord, Minecraft to Events, Badges at Home to Secret Santas!
Events: Continuing to work with Green Rally Yellow Rally and Amalgam and providing digital support for their events and requirements.
Reps: A lot of work has been done on the Reps system to improve it's usability, including keeping track of and highlighting new responses and discussions.
Online AGM: Have worked with the Exec to prepare for SSAGO's online only election and consider the ways in which it could be done and how it could work and then implementing SSAGO's preferred choice.
Online Club Elections: Have continued to develop and improve the online elections system for clubs to use who are holding virtual AGMs.
Emails: Lots of work on improving SSAGO email deliverability following emails with our previous provider and moving over to a new system which should help.
SSAGO Christmas: Created the SSAGO Christmas Cards for sending and receiving to bring a little festive cheer.
What I'm working on
Virtual SSAGO Team: The Virtual SSAGO team is continuing to grow and we are having a meeting shortly to discuss where we can go next, as well as how to develop and evolve the SSAGO Community.
Virtual SSAGO Activities: Building a small set of virtual games suitable for SSAGO to play that can be used in club meetings or national events - from Pictionary Whispers to Overwooded to a SSAGO card game!
Event Support: Continuing to provide and develop as much virtual support as can be done for upcoming events.
SSAGO Website Upgrade: Working with the Web Team to bring the SSAGO website more into modern designs and technologies, a long term project but a good chance to get more people involved!
Handover: To support the new incoming Exec with the handover process and getting set up and ready to take the helm of SSAGO.
Last updated 09/04/2021, 15:35
View all reports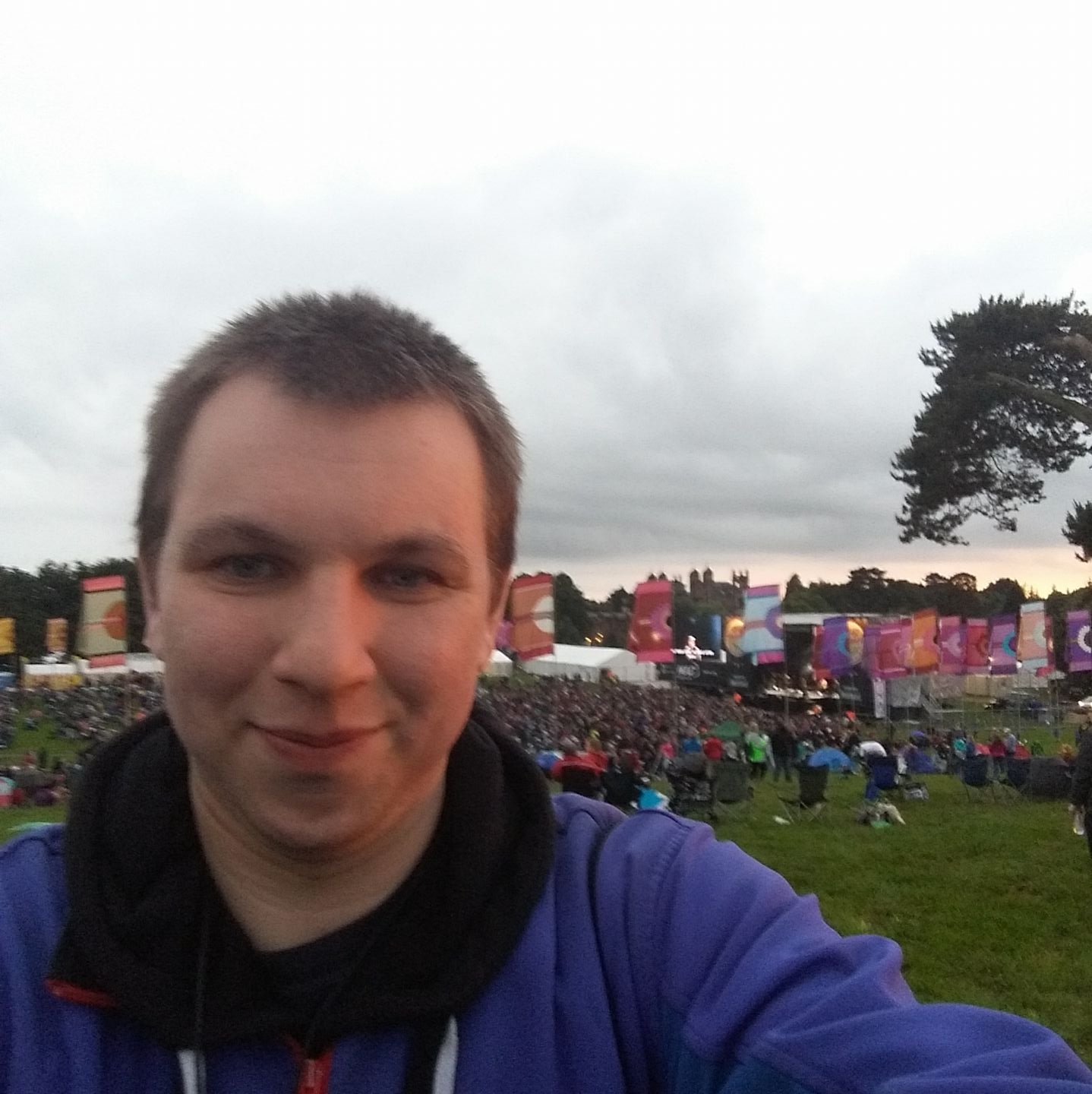 Events Officer
Anthoney Gathercole
What I've done
physical events and I'm inspired and optimistic to see such a vibrant online community. As an Indie member, I haven't felt so engaged in SSAGO since my first degree and its heartwarming to see that so many people have stayed As we continue to wait to return to a physical event, the size and scale of such an event could potentially be record-breaking; therefore, it is imperative that the first physical event is prepared for such a large scale event in a safe capacity. I have been in contact with Unity, our insurance provider, which is not an easy undertaking these days, discussing the potential of increasing the worth of our insurance cover in anticipation of such a largescale event in the future. I have been in constant communication between Event organizers discussing a range of issues including the safety of members on a campsite, catering equipment and kitchen size and capacity, and parking. I will continue to do so and look forward to working with more events in the future.
With still very few physical events going on at the moment, you would be forgiven for thinking there isn't much for an events officer to do, I'm currently re-writing a very outdated "How to run a rally" document which is 28 pages long and pre-dates my age which I shall not disclose. This is a perfect time for a lot of admin work to get done, as with not many physical events in the near future going to be happening it gives time to do a bit of admin work. I've started to re-organize the Events Resources Folder, A document has been provided with thanks to the archivist team detailing where useful documents should be kept for easy navigation through the folder as it will no doubt grow therefore keeping it tidy now will be useful for when we don't have so much time on our hands.
A meeting between the Exec and two upcoming events was held earlier in February which after feedback from one of the event organizers found this a very useful tool and would like to see more of them in the future, I agree and it will help me ensure that the same mistakes won't be repeated again and again in events to come. Sharing ideas and resources between events in the future shall be a useful tool for SSAGO to utilize, the events resources folder and the use of inter-event committee and exec meetings shall hopefully be incorporated in the future as it has proven to be beneficial.
Furthermore, I would like to thank everyone who has created and run virtual events in the past and who continues to work behind the scenes to create the platforms on which SSAGO can communicate. SSAGO continues to grow despite not having engaged with SSAGO during the pandemic.
I am confident that whenever the next physical event maybe, it will be a record-breaker I'm looking forward to it, hopefully, this year.
What I'm working on
What have I done since the last update
• Reviewed previous feedback surveys and debriefs from past events.
• Attended Event organization meetings
What am I working on
• Reorganizing the Event Resources Folder.
• Rewriting the "How to run A Rally" document in the Event Resources Folder.
• Having more collaboration meetings between different event committees.
Last updated 03/03/2021, 18:42